The meaning behind each type of flower in a bridal bouquet has been around since Victorian times and can represent purity, innocence, or love depending on what you want to symbolize.
Bridal bouquets can be made up of different flowers that have their own symbolism. For example, roses are a classic choice for bouquets and represent love, while peonies symbolize good fortune. Other popular choices include calla lilies (beauty), daisies (innocence), and sunflowers (adoration).
The most important thing to consider when choosing the flowers for your bouquet is what they symbolize to you and your fiance. Do you want a bouquet that represents purity and innocence, or one that signifies love and adoration? Once you have decided on the overall meaning you want to convey, choosing the individual flowers for your bouquet will be much easier.
If you are looking for a bouquet that is full of symbolism, consider choosing all-white flowers. White roses in particular are associated with purity and innocence, making them a popular choice for bridal bouquets. Other white flowers such as lilies, jasmine, and stephanotis are also commonly used in bridal bouquets and each has its own meaning. Lily of the valley, for example, symbolizes sweetness and innocence, while jasmine represents grace and elegance.
No matter what type of flowers you choose for your bouquet, they will be a beautiful representation of your love on your wedding day.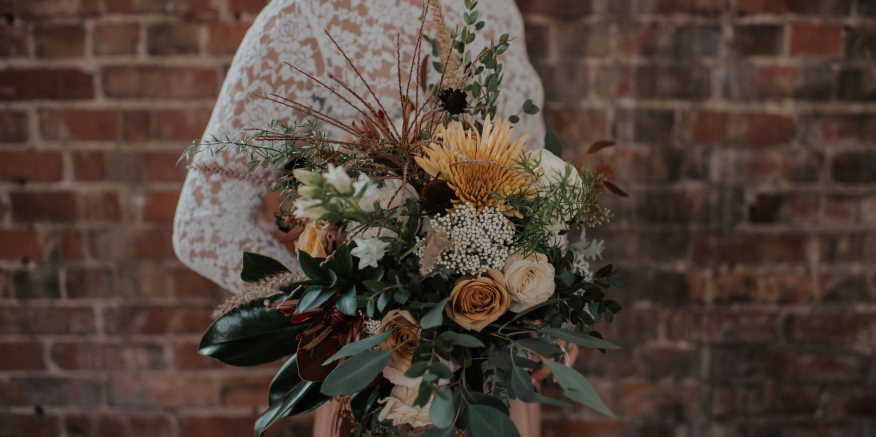 Traditional vs non-traditional bridal bouquets
There are a lot of different ways to approach your wedding bouquet. You can go traditional or non-traditional, depending on your own personal style and the overall tone you want to set for your big day. Here's a look at some of the key differences between traditional and non-traditional bridal bouquets:
Traditional bouquets are typically made up of a mix of white and other neutral flowers. They tend to be more formal in style, and often include roses as one of the key blooms.
Non-traditional bouquets can be made up of any color palette you choose. They often incorporate more unique or unusual flower varieties, and can range from simple and elegant to fun and whimsical.
Both traditional and non-traditional bouquets can be customized to suit your own personal taste. Talk to your florist about what kind of blooms and style you're looking for, and they'll be able to create something beautiful just for you.
Tips for preserving your bridal bouquet after the big day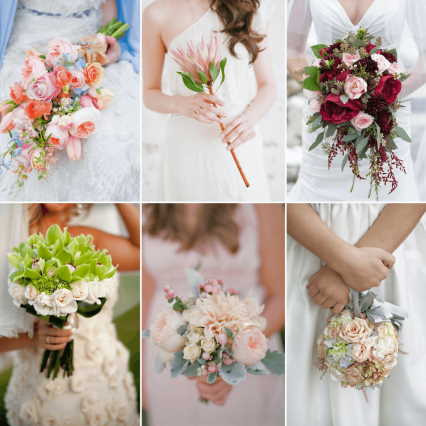 Your wedding day is one of the most important days of your life, and your bouquet is a big part of that. After the big day is over, you may be wondering how to preserve your bouquet so that you can keep it as a cherished memento.
Here are some tips for preserving your bridal bouquet:
Cut the stems of your flowers so that they are about 6 inches long.
Place the flowers in a vase filled with fresh water and add a floral preservative packet.
Hang the bouquet upside down in a cool, dark place for two weeks. This will allow the flowers to dry out.
After two weeks, remove the flowers from the vase and place them in a dry container.
Store the container in a cool, dark place until you are ready to display your preserved bouquet.