Sending out your wedding invitations is one of the most important tasks in the wedding planning process. By following the proper etiquette, you can be sure that your invitations will make a great impression on your guests.
When inviting people to your wedding, it is important that you follow some basic guidelines. First of all, make sure the date and time are correct on every invite sent out – at least one month in advance so they can plan accordingly! It's also wise to give guests enough warning before their event by sending out 8-12 weeks. This will allow more opportunity for those who may need transportation or other assistance traveling back home after attending; plus everyone has plenty fewer things going on during this period anyway. You can include registry information on your invitations if you wish, but be sure to keep it short and simple.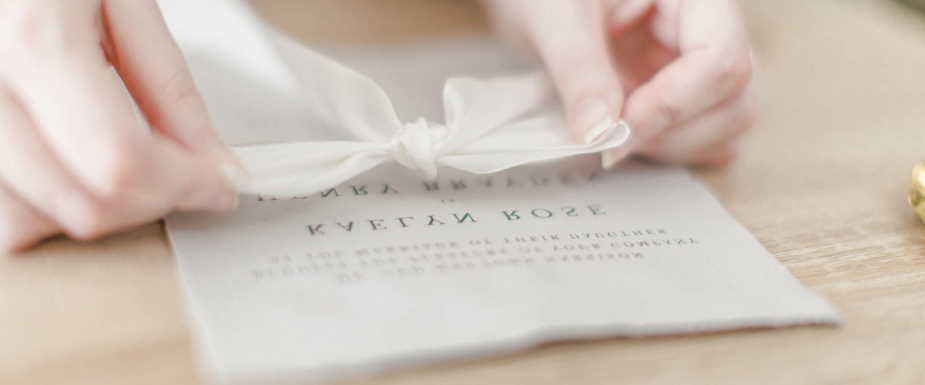 Mentioning where you are registered for gifts is perfectly fine, but avoid adding too many details or including a gift registry insert. This can look tacky and take away from the beauty of your invitation. You should also refrain from discussing financial matters related to the wedding on your invitations. This includes specifying who is or isn't invited due to budgeting concerns, mentioning prices of tickets, etc. Finally, be sure that you proofread your invitations before sending them out!
How to address wedding invitations
When addressing wedding invitations, it is important to use the correct titles and spellings for both the bride and groom as well as their parents. If you are unsure of how to address a particular person, it is always best to consult with a wedding planner or ask the couple directly.
The most important thing to remember when addressing wedding invitations is to be sure that all of the names and titles are spelled correctly. This will avoid any confusion or embarrassment on the day of the wedding.
When it comes to the bride and groom, you should always use their full legal names. If they have chosen to use a different name for their wedding, such as a nickname, this should be noted in the invitation as well.
The parents of the bride and groom should also be addressed by their full legal names. If they have different last names, you can use Mrs. Smith and Mr. Johnson as an example.
When it comes to the wedding party, you can use either the first or last name of each member. For example, you could address the maid of honor as Miss Emily or Mrs. Linda.
Finally, be sure to include RSVP information on the wedding invitations. This will ensure that you receive an accurate headcount for the big day.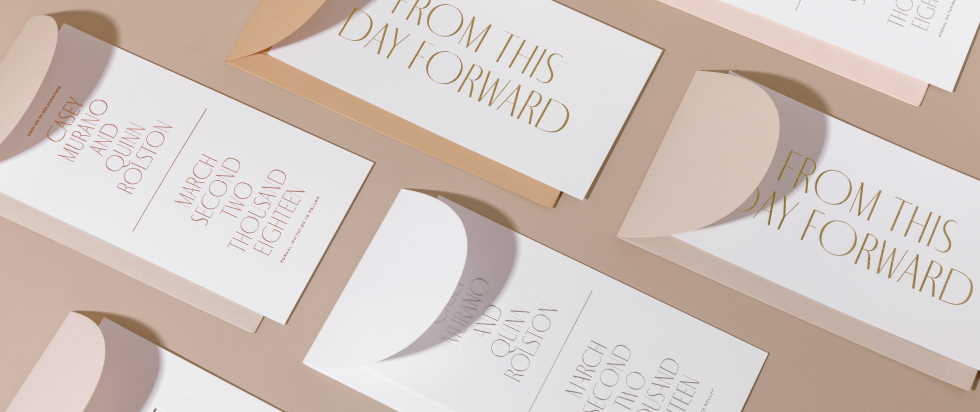 Creative ways to personalize your wedding invitations
Your wedding invitations are one of the first things your guests will see, so you want to make sure they're as unique as you are. Here are some creative ways to personalize your invitations and make them your own:
Add a personal photo. This is a great way to add a personal touch to your invitations. You can use a wedding photo, engagement photo, or even a family photo.
Use unique fonts. There are tons of free fonts available online that you can use to add a bit of personality to your invitations.
Create your own design. If you're creative and crafty, you can create your own invitation design using materials like scrapbook paper, stamps, and ribbons.
Add a personal message. This is your chance to really let your guests know what your wedding will be like. Include a fun quote or poem, or even just a simple sentence about how much you're looking forward to celebrating your big day with them.
Order custom-made invitations. If you want your invitations to be truly one-of-a-kind, you can order them from a professional printer. This way, you can choose the exact paper, font, and design that you want.
No matter how you choose to personalize your invitations, just remember to have fun with it! After all, this is your big day and you want everything to be perfect. But don't forget that your guests will appreciate the thought and effort you put into making your wedding invitations as unique as you are.